[Text|High-tech LED Beijing Station reporter Li Ni] November 10-11, 2014, hosted by the United Nations Environment Program (UNEP) and the Global Center for Efficient Lighting (GELC), National Electric Light Source Quality Supervision and Inspection Center (Beijing) ( The "Global Efficient Lighting Forum" hosted by NLTC was held in Beijing at the same time as the APEC meeting.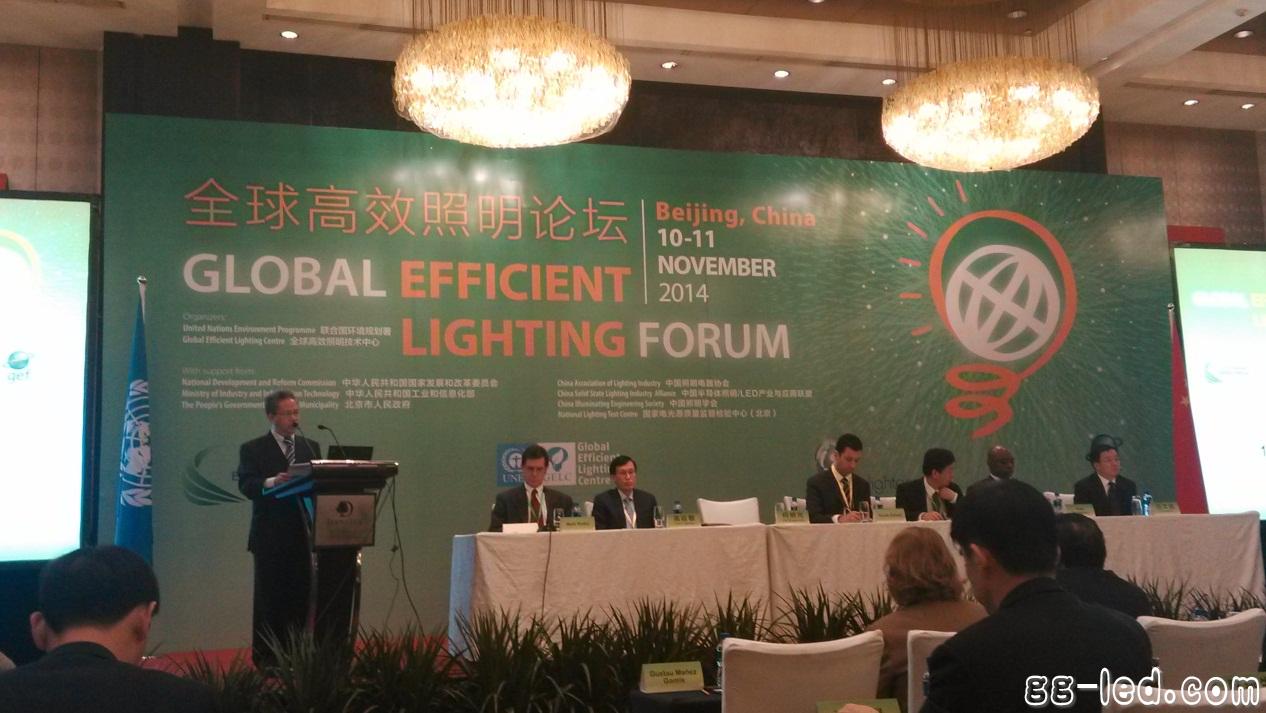 This forum is the grandest event and lineup of the lighting industry and the lighting industry. In addition to the senior officials of the United Nations and the Chinese government, the conference is attended by government agencies, UN agencies, international financing institutions and globally renowned companies from more than 60 countries. A total of more than 270 technical institutions, corporate associations at the global, regional and national levels, and representatives of the world's leading internationally renowned companies and manufacturers were present.

The forum was held to promote the development of efficient lighting, to conclude a global action plan for the transformation of efficient lighting market between UNEP and governments and institutions, to set the direction for developing countries to develop and implement efficient lighting development strategies, and to work hard To build a high-efficiency lighting industry, a consumer market in developing countries and a three-ring docking platform for the international financial community to jointly create a world of "efficient – ​​low carbon".

During the forum, the Semiconductor Lighting Technology Alliance and the International Wi-Fi Alliance will sign a strategic cooperation framework agreement on smart lighting, aiming to jointly develop and enhance intelligent lighting technology and open a new era of intelligent lighting.

The forum lasted for two days and was divided into six thematic units for discussion. Four sub-meeting venues were set up in the important units. More than 30 experts and special guests will be involved in market supervision, financing mechanism, capacity building and technology promotion. Wait for a number of presentations and exchange ideas and discussions with the participants.

Our rack shelves are compatible with all 19" racks and cabinets to hold various IT, network and other equipment. The main different shelves are as follows:
1. Normal whole piece rack shelf
2. Disassembled rack shelf: the 2 side ears are separate from the holding board.
The features are as follows:
1st: New Disassembled Shelf allows you to assemble according to your different usage, and Lip can be upside / downside for meeting different functions.
2nd: Disassembled structure decreasing damage of ears in transit, the freight charge almost half than normal whole piece rack shelf.
3rd: Easy assembly
Server Shelf,Server Rack Shelf,Network Rack Shelf,Server Cabinet Shelf
Ningbo JingCheng Communication Equipment Co., Ltd. , https://www.jingchengtel.com