The latest version of Bluetooth 5.0 (Bluetooth 5.0; BT5) will significantly expand the range of personal area networks (PANs) and mesh networks, and further challenge Zigbee technology in the home and building automation arena. In the long run, vendors and analysts are calling for interconnection between different networks to enable interoperability in the emerging Internet of Things (IoT).
Low power consumption, 4 times distance, 2 times speed, 8 times transmission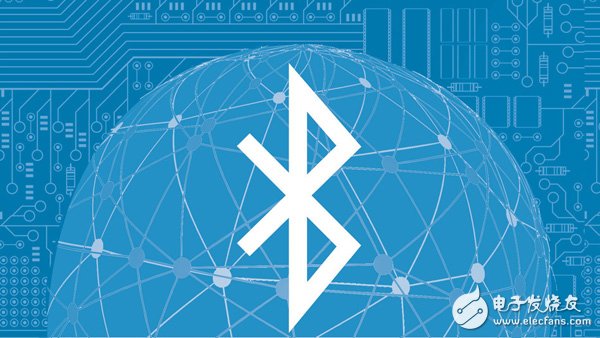 Bluetooth 5 is expected to be released between late 2016 and early 2017. It will increase the distance and speed of low-power connections by 4 times and 2 times, respectively, while the connectionless broadcast data transmission volume will be increased by eight times.
The Bluetooth Technology Alliance (Bluetooth SIG) has increased the peak transmission rate of BT5 from 1 Mbits/s to 2 Mbits/s, and the connection range has also extended from 30 meters to 100 meters. According to the Bluetooth SIG's official release of the BT5 and mesh network specifications, these enhanced features and greater broadcast data throughput will allow us to switch from the "app-paired-to-device" model. "non-online" (connecTIonless) IoT service development. "
Chips built for BT5 must also expand the physical layer, and shipments are expected to begin before the end of this year. The BT mesh network specifications that have not been named so far will be compatible with existing chips and are expected to appear earlier.
Andrew Zignani, an analyst at ABI Research, said that this development has allowed Bluetooth to be extended to the entire home and courtyard, using a smartphone or tablet as a controller, so there is no need to use a home gateway like Zigbee.
Through the mesh network, Bluetooth can even penetrate applications such as smart buildings and smart cities. However, he added, "It must also be gradually integrated into IoT gateways or hubs of Wi-Fi, ZigBee, Thread and Z-Wave and other wireless technologies," to fully realize IoT.
"For smart homes and buildings, coverage is critical and faster and better," said Eran Sandhaus, vice president of wireless at Cypress Semiconductor. Cypress also recently acquired Broadcom's IoT business.
Cypress is currently sampling a new Bluetooth chip that extends the connection range to 400 meters through a built-in boost power amplifier, but at the expense of higher power consumption. "The market demand for long-distance Bluetooth is higher than expected," Sandhaus stressed, customers will use these chips to control everything from the sprinklers in the courtyard to the parking meter.
To extend the transmission range, the BT5 will use a more sophisticated receiver design than a transmitter developed by Cypress. The specification also supports a higher 8x broadcast data transfer rate, improving its indoor positioning app and mesh network applications.
Zignani of ABI Research pointed out that the mesh network specification will greatly expand the range and number of nodes supported by Bluetooth, and can also utilize various data shared between nodes to implement various smart applications.
Compared to the way ZigBee and Thread are used, the mesh network will adopt other simpler construction methods. But Zignani pointed out that the trade-off is that "all nodes receive information and transmit, even unrelated, which means that the device must spend more time waking up and passing information that is not necessary, increasing the power consumption of the network. load."
The result is that "delay is not too serious. . . .. Although it consumes more power, you can transfer the information further and it is easier." Cypress's Sandhaus added that these enhanced features will Make Bluetooth more and more capable of competing with Zigbee for applications such as consumer and commercial sensor nodes.
Create an interconnected IoT network
Of course, all kinds of competing wireless technologies will not be taken lightly.
In December last year, the Zigbee Alliance approved its 3.0 specification to establish a common architecture for unifying the various application configurations for the initial ZigBee specification for home and building automation, and to collaborate with the EnOcean Alliance. More than a year ago, the alliance also reached an interoperability agreement with the smart home protocol Thread launched by Google's Nest.
The new 900MHz HaLow brings longer distances and lower power consumption for Wi-Fi, "Z-Wave continues to maintain its strong position in the home security market," Zignani stressed.
Thread provides an 802.15.4 network version based on IPv6, and Zigbee already supports Thread as early as last year. "Although the Bluetooth 4.2 specification provides support for 6LoWPAN. . . . but this has not been standardized," Zignani believes that IPv6 is expected to be "ensure interoperability between various IoT devices operating at different network layers." Potentially critical.
In the end, "there is no single network solution. . . . But with devices that combine Wi-Fi, Bluetooth and 802.15.4, each technology has its own strengths and limitations," Open the door to opportunities for multi-protocol chips and home routers.
The BluetoothSIG has set up a working group for IP support, but the controversy is also the cost of adopting IP. "If you have to deal with each unit locally, IP can be very important, but many apps mostly work through mobile phones or home hubs, so just use the network to handle the translation layer," Sandhaus said. "IPv6 requires a heavier stack. And protocols are not necessarily cost and power efficient, so they are only used when needed."
Overall, Sandhaus agrees that seeking cooperation (rather than competition) between different technologies is the future of the Internet of Things. "There is a big gap between them now, and Bluetooth 5.0 is trying to eliminate the gap in one part," Sandhaus said. "In the long run, we need to integrate Bluetooth and Wi-Fi to create a ubiquitous The internet……"
According to BluetoothSIG, there will be nearly 3 billion Bluetooth devices shipped this year, which will reach 5 billion units by 2020, and will account for one-third of the nodes in the Internet of Things.
According to ABI Research, Bluetooth currently has a market share of approximately 8% in the smart home market and is expected to grow by more than 26% by 2021. However, Zignani pointed out that "802.15.4-based solutions, such as ZigBee and Thread, are expected to grow strongly, growing rapidly from less than 17% of the market, and are expected to reach nearly 30% by 2021."
A modern GEL Battery (also known as a gel cell) is a VRLA battery with a gelified electrolyte; the sulfuric acid is mixed with fumed silica, which makes the resulting mass gel like and immobile. Unlike a flooded wet cell lead-acid battery, these batteries do not need to be kept upright.
GEL Battery
Gel Battery 12V 200Ah,Gel Battery,Gel Battery 12V 150Ah,Gel Battery Solar
Shenzhen Glida Electronics Co., Ltd. , https://www.szglida.com