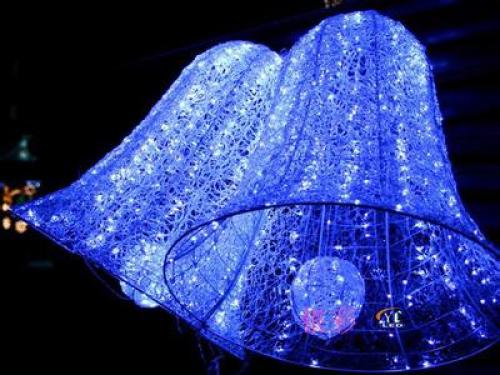 With the rapid economic recovery and energy-saving policies in the LED lighting market, China's LED industry will usher in a golden period of rapid development and will enter a high-speed growth period in the coming years. The LED lighting field has attracted much attention, coupled with the huge government subsidies, the LED lighting industry's growth rate can be said to be extremely alarming. The domestic LED industry is booming, and the huge market potential has attracted domestic and foreign companies to scrimp on this land and attack the city.

With the rapid development of many enterprises, some domestic LED star enterprises have even gained popularity in the world. The huge international market has not only attracted the domestic LED lighting manufacturers to make large-scale distribution, but also aroused the Chinese traditional lighting manufacturers to take advantage of the rise of the attempt.

"Fragrance of flowering walls in the wall", with reasonable prices and high quality, some domestic LED companies' brands have begun to make a comeback in the international market, and domestically-made LED products have gradually become a guest of foreign buyers.

The rapid expansion of China's LED industry Since 2003, China has proposed the National Semiconductor Lighting Project Plan and the 11th Five-Year Plan for the Development of Semiconductor Lighting Industrialization Technology. It has begun to promote the development of the LED lighting industry and assist in the improvement of industrial scale and technological level. Planning "Ten Cities and Ten Thousand Cities" and setting up a "semiconductor lighting base" to promote regional LED lighting applications. In the field of outdoor lighting, the Chinese market wants to become one of the major producers of LED modules in the world.

China's LED industry has a strong growth momentum. In the first half of this year, only Guangdong's LED industry exceeded 120 billion, and the foreign trade export environment has been actively improved. LED products have exported over 50 billion yuan. The number of LED patent applications exceeds 40,000, accounting for one-fourth of the country's total. The scale of demonstration and construction progress are among the best in the country. In Guangdong Province, there were a total of 272,690 bids for LED street lights and tunnels, and there were a total of 11 cities and towns with over 10,000 tenders.

Since the beginning of the year, traditional lighting companies have stepped up LED transformation, including NVC, Hongyan, Delixi, and other companies have placed a lot of big orders on the packaging plant. Taking Epistar as an example, manufacturers in Yangzhou, Jiangmen, Wuhu, Hangzhou and other high-end subsidy measures led to the expansion of LED epitaxial production capacity. By 2011, the number of new MOCVD machines in China has reached more than 400 units. It has accounted for nearly 60% of the global new installations, and it has become one of the major countries in global LED epitaxial manufacturing.

The latest market report issued by LEDinside, a research division of TrendForce, a global market research organization, points out that 2013-2015 will be the wave of global LED outdoor lighting. Among them, China, Japan and Taiwan in the Asia-Pacific region will be the most active, and will be promoted by policies. Outdoor lighting output will reach US$2,478 million, and the annual growth rate will reach over 46%.

Other emerging market countries, such as Thailand, Russia, Latin America and Africa, will also usher in large-scale flashes of street lights in 2014. Until 2015, the penetration rate of LED street lamps gradually became flat, and the growth rate began to decline. The annual global LED streetlight reloading and newly-increased LED streetlights will maintain a scale of approximately 10 million baht/year. Experts in the industry believe that with the increase in the strength of China's LED upstream chip and midstream packaging, it will no longer be satisfied with the status quo. In this case, some LED companies will look overseas.

The barriers to export of domestic LED products increase the saying that knowing oneself and knowing oneself is a good thing. The overseas market is a gold mine, attracting many domestic LED companies to go to gold. To embark on this road to gold rush, LED companies need to make up classes, make full preparations, and then organize their own equipment and luggage to go gold.

The export of China's LED industry is facing a new round of foreign technical barriers. Statistics show that since 2012, the United States, the European Union, Japan and other countries and regions have successively implemented relevant standards for the LED industry. On February 1 of this year, the European Union stipulated that all luminaires entering the European Union must strengthen the EMF electromagnetic field testing. Recently, the European Union has released the "Leading Energy Efficiency Regulations for LED Lighting Products", requiring that all LED lighting products exported to Europe must comply with the new energy efficiency standards as of September 1 this year, and on September 1st, September 2014 this year. On the 1st and September 1st, 2016, the energy efficiency standards for LED lighting products were gradually increased in three phases.

The continuous introduction of technical barriers has caused a major impact on China's LED export enterprises: First, the risk of export companies has increased. The gradual increase in technical standards has led to a constant increase in the rate of notification of China's export products and a significant increase in export risks. Take the export of EU products as an example. From January to June of this year, 54 EU lighting products were involved in the EU RAPEX notification, of which 19 were LED lamps, accounting for 35.18% of the total number of notified lighting fixtures, which was a year-on-year increase of 23.61%; the second was rising corporate costs. . Taking the EU's "Leading Regulations on Latest Energy Efficiency of LED Lighting Products" as an example, after the second phase of the implementation of the new regulations, that is, after September 1, 2014, LED lights with an energy efficiency index above 0.2 can enter the EU market.

In the current deepening of economic globalization, it is even more necessary to guard against the rise and proliferation of trade protectionism and to avoid repeating historical mistakes. Therefore, the government should encourage the LED industry to strengthen exchanges and cooperation in the aspects of industrial progress, high efficiency, long life, and cost reduction, jointly face the various problems that arise in the development of the industry, and jointly promote the large-scale use of LED lights. Mainstream emerging products provide sufficient energy for the sustainable development of the global economy.

LED Mainstream Enterprises Accelerate the Layout of Overseas Markets Since 2008, the domestic LED industry has been booming, and the huge market potential has attracted domestic and foreign companies to rush around in this land, and to attack the city. With the rapid development of many companies, some powerful star companies have turned their sights to the international market.

"The influence of China's lighting products exports on a global scale must not be underestimated." A person in charge of Hongli Optoelectronics revealed to Guangdong LED that China's export value of lamps and lanterns has accounted for 30% of the global value of lamps and lanterns. Among them, the compact fluorescent lamp (CFL) and Christmas lights occupy more than 80% of the global market share, while incandescent lamps also account for 1/3 of the global market share, and the proportion is still expanding.

Engineers of LEDS-C4, Josep, stated that China has become the world's largest manufacturer and exporter of LED lighting products in just a few years. LED overseas markets have a lot of advantages innate days. First, foreign countries have high electricity bills, and there is a large demand for energy saving for indoor lighting products. Second, related energy conservation legislation and government support.

At present, developed countries such as Europe, America and Japan attach great importance to the development and use of LEDs. General Electric, Philips, Osram and other industry giants have also cooperated with semiconductor companies to establish semiconductor lighting companies and accelerate the capture of the global LED market. At the same time, foreign companies have also increased their investment in China in the trend of increasing domestic LED production capacity. The type of investment and construction has also shifted from the early packaging plants to the more technologically advanced chips. However, at this stage, in the production of epitaxial wafers, European, American, Japanese, and Chinese Taiwanese manufacturers have not substantially invested in mainland China. Except that Guangzhou Puguang is a Hong Kong-funded enterprise, the rest are basically local companies.

According to CCID Consulting's forecast, in the next few years, more foreign-funded enterprises will enter China to set up factories, which will lead to "face-to-face" battles with domestic LED companies. By then, the situation of enterprises will be even more difficult. Therefore, the development of foreign trade has been No delay.

Ebison Optoelectronics deputy general manager Su Shuqing disclosed to Guangdong LED that in some developed countries, especially European countries, the concept of environmental protection and energy conservation is deeply rooted in people's hearts and people are willing to pay for LED products. As long as it is of reasonable quality and price, LED lamps can be recognized by foreign markets. At present, most countries already have their own safety and product standards, and they have a complete set of processes for their purchase, installation, use, and after-sales.

Su Shuqing told reporters that these standards in foreign countries will also enable manufacturers to have evidence to rely on, and they can produce products that sell on the market, and product users will have more confidence in our LED street lights. They are testing companies in small batches. After the product, it will gradually increase the purchase volume and invest it in more and bigger projects for installation and use. For example, China's LED street lamps are now installed in the United States, France, Italy, Australia, Estonia, Croatia, Spain, New Zealand, Peru, Sweden, South Korea, Japan and other places.

With the rise of many domestic LED companies, local companies have accelerated the pace of the international market. For example, BDO Runda first cooperated with Electrolux Group and obtained the only legal authorization for LED lighting of famous German "AEG" brand, and then announced successively to obtain large overseas orders from large companies such as Wal-Mart and Japanese Double Bird. In Thailand, more than 54 million yuan LED street lamp orders, is a new breakthrough in the field of LED public lighting.
HVAC Air Cleaner Purifier, technology with UV Germicidal, Electronic, electrostatic, photocatalyst and photo electronic.
Electronic air cleaners, sometimes referred to as ionizers or electronic air purifiers, use electrically charged filters to reduce the number of airborne contaminants in your home. As air passes through your heating and cooling system, the Electronic Air Cleaner traps large particles (such as dust and dander) in a prefilter. Then, electrically charged filters attract and trap smaller particles (such as bacteria and mold) to prevent them from recirculating through your home.
Function: Traps the larger dust particles and contaminants. And Eleminate fine dust, PM2.5, smoke particles, pollens, mould spores and bacteria, some as small as 0.01 micron.
Control: connected with HVAC system.
Install: Return air, Air Duct, Air Handling Unit, Fan Coil.
Electronic Air Cleaner,Hvac Air Purifier,Air Purifier Hvac,Air Duct Cleaner
Dongguan V1 Environmental Technology Co., Ltd. , https://www.v1airpurifier.com