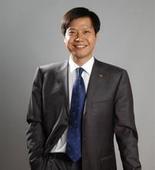 According to the 30th Statistical Report on Internet Development in China in late July 2012, the number of Chinese netizens reached 538 million, of which mobile phone users reached 388 million. Mobile phones surpassed desktop computers for the first time to become the largest Internet terminal, indicating the mobile Internet. The advent of the times.
2012 is the year of the mobile Internet. According to the Ministry of Industry and Information Technology, as of the end of September, the number of 3G users in China exceeded 200 million, and the number of mobile phone users exceeded 1.1 billion. According to statistics from iResearch, the mobile Internet market in the third quarter of 2012 has reached 14.78 billion yuan, an increase of 102.1% year-on-year and a 16.9% increase from the previous quarter.
Although the data is gratifying, due to the characteristics and limitations of mobile terminals, many traditional Internet profit-making methods are no longer applicable to mobile Internet. The biggest problem facing the mobile Internet is that traffic is difficult to realize and it is not easy to make money. For example, the two mobile Internet applications, Sina Weibo and Tencent WeChat, the industry predicts that dual micro wars will break out in the next few years, but at the same time they also have a big question mark in mind: Can they find a good profit model in the end?
Platform trend significantly millet mobile phone CEO Lei Jun

Xiaomi's mobile phone CEO Lei Jun, who was once known as "IT worker model", was now known as "Rebs" because he not only claimed to be a loyal fan of Steve Jobs, but also imitated the iPhone model, creating a soft and hard one millet. Mobile phone. Lei Jun once told Huaxi Dushi Bao that he was eager to create a world-class technology enterprise like Steve Jobs. In the future, the mobile phone must be PC-based and eventually replace the computer. Mobile Internet is a general trend.
So, how did Lei Jun see the 2013 mobile Internet? In an interview with a reporter from the West China Metropolis Daily, Lei Jun said, "I've scored 70 points on the forecast of the Mobile Internet Climate Index in 2013. Because this industry is really developing rapidly, the huge energy it contains is still far from being excavated. This year's mobile Internet will continue to heat up, and the proportion and activeness of mobile Internet users will increase further."
Lei Jun believes that in 2013, the platform-based operation of the mobile Internet will become more significant, and this trend will be more fully reflected this year. The O2O (online to online) model of the mobile Internet will not only disappear, but will also be more powerful, and users' word-of-mouth communication will play a more prominent role in the product.
"However, it is still too early for mobile Internet to talk about profitability." Lei Jun analyzed that, for example, Xiaomi currently has 10 million MIUI users and 22 million meters of chat users, but this data is far from enough to support it in the way of the Internet. To make money, Weibo and WeChat have a greater number of users, but the road to commercialization is only at an exploratory stage.
For smart phones in this year's competition, he believes that Apple and Samsung will face strong competition for domestic mobile phones in the high-end mainstream market. Huawei, ZTE, Lenovo, Xiaomi, OPPO and other outstanding domestic mobile phones will be in the traditional market barriers. Tear a hole and take your place. "Mobile phone manufacturers will speed up the implementation of their own Internet e-commerce plans this year, but operators and other offline channels will still occupy a larger proportion of the market."
Dc Servomotor,Brushless Dc Servo,Small Brushless Dc Motor,200W-400W Dc Servo Motors
Jinan Keya Electron Science And Technology Co., Ltd. , https://www.keyaservo.com