What is the holiday syndrome?
Long vacation is like a beautiful dream. When you wake up and blink, you're gone. The 11-year long holiday this year has been far away from us. Many small partners have estimated that they are all suffering from vacation syndrome. They do not want to go to work and are listless. They just want to go to bed for five hundred years to go to bed. Against the holiday season, smart micro investment has a coup.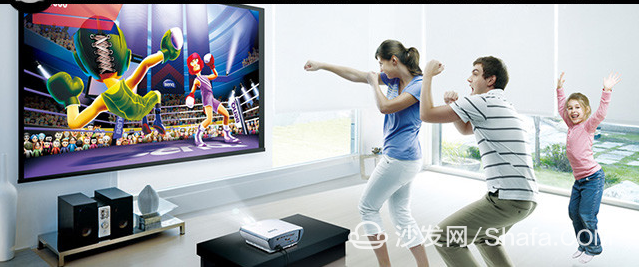 How to break vacation syndrome? Intelligent micro-investment gives you a strange move
Smart micro-casting is a superb "artifact" that can instill fresh blood into your life at any time. After returning from a long holiday, you may need it to watch a movie to ease your exhaustion, or to play some somatosensory games to exercise your body and mind, and increase your energy for returning to normal working life.
Divine Painting
The price of smart micro-investment is relatively more affordable and does not create a psychological burden on users' purchases. In this recommended micro-projection product, the appearance of the product is very delicate and practical.
God draws a small, petite body
The divinely sleek and compact body is lighter than an iPhone 6s, making it easier to carry and easy to carry. The petite mini body is more favorable for projection in a complex terrain environment, which is extremely important for the student population who frequently change projection places. At the same time, you can also enjoy the independent movie theater of two people with the female ticket. If you are single, you can use your own black technology to be your best sister weapon.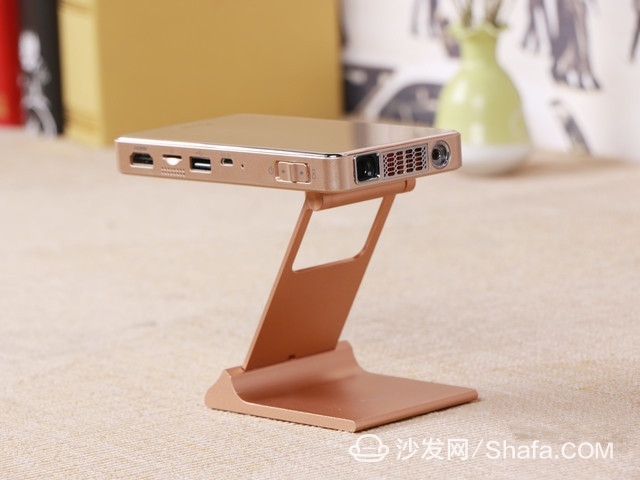 Divine Painting
Xiao Mei uses a high-density 0.3DMD display chip, the basic resolution of 854 × 480 and synchronous adaptation of 1080P, the use of advanced DLP digital light processing display technology, so that NTSC color gamut greater than 95%, reduction of up to 100%, Achieve 17 million full-color performance, such projection effects can make the picture display more accurate and uniform colors, more full-colored and beautiful, completely get rid of low-end projection color cast serious and color problems.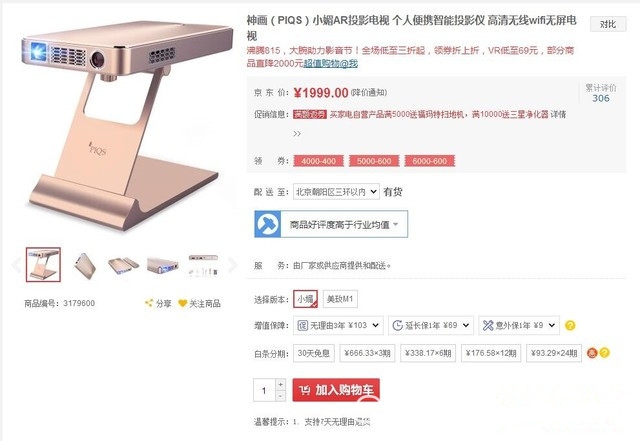 Click to buy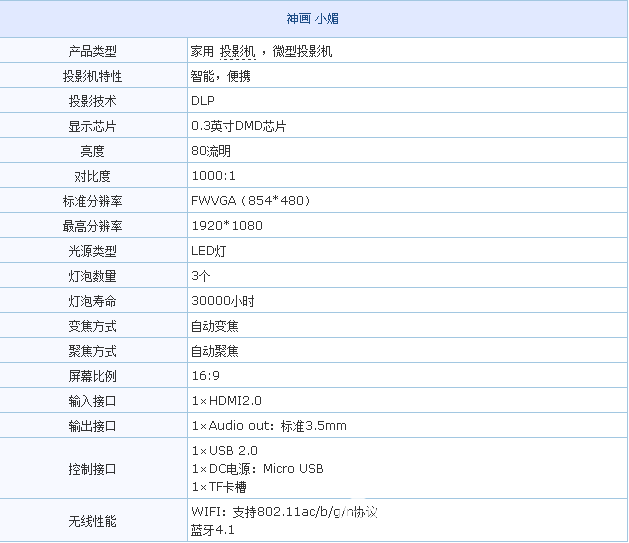 Editor Comments: The painting technology of God recently introduced a flagship youth personality concept of products - God painting small Mei, for its integration of the new AR technology, and has a light and quick product features, for the majority of campus student groups. In addition to the novel AR technology, Divine Painting also integrates autofocus, virtual touch, and other functions, providing a full sense of intelligence.
Divine Painting

[Reference price] 1999 yuan
[Dealer] Jingdong
Xiaoshuo UFO future version of fine grinding
The clean and neat appearance of Xiaoshuo's future version of UFO has become an important factor in attracting consumers. Its 270 degree curved metal brushed metal panel has been polished to a professional level and enhanced practicality. The touchpad is located at the gold cutting point of the entire body. Form a perfect waistline. Not only that, Xiao Shuai UFO's future version of the delicate appearance is hidden.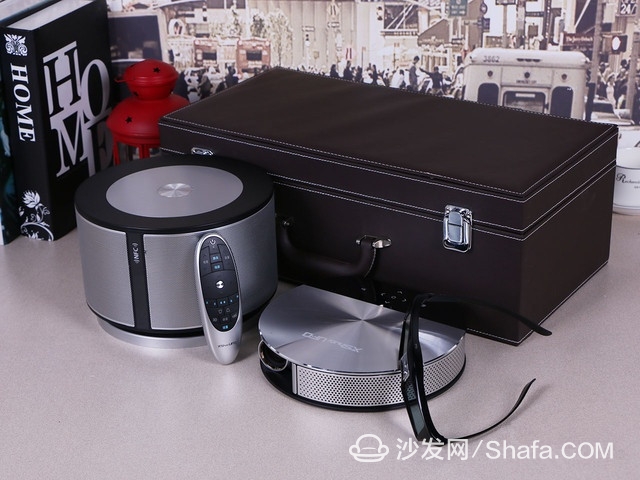 Xiaoshuo UFO Future Edition
Xiaoshuo UFO's built-in WeChat butler system in the future version provides convenience for users. It only needs to bind the WeChat public account and carry the COD cloud on-demand technology to achieve remote control on-demand on mobile phones, video and TV push reservations for film and television and other content, and can also be used for family members. Push your favorite movie yourself. This product's NFC Bluetooth speaker and HIFI sound quality subvert the way users enjoy music.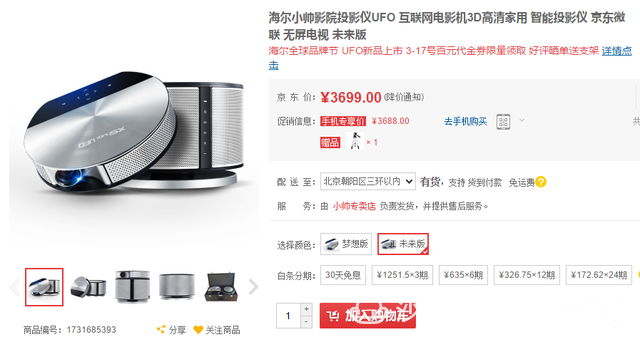 Click to buy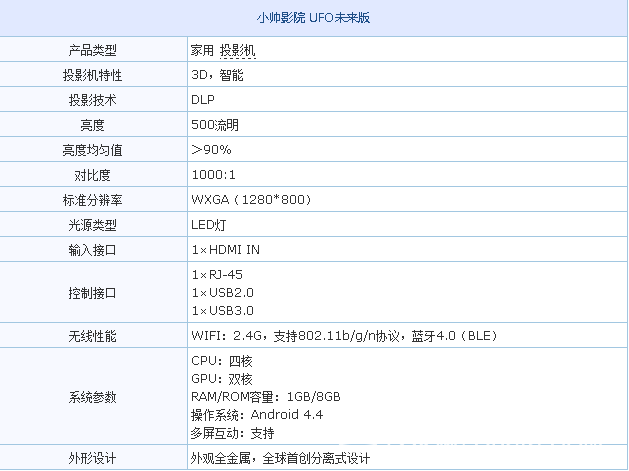 Product parameters
Edit Comment: The 6-piece glass lens used by Xiaoshuo Cinema UFO in the future is a high-translucency coating lens that is not deformed or coke-out, so that the imaging resolution is even higher, and the 300-inch projection screen brings a widescreen experience. . Xiaoshuo Cinema UFO future edition not only has a key with the screen, you can transfer pictures, documents, videos on the phone to the 300-inch giant screen on the big screen.
Xiaoshuo Cinema UFO Future Edition

[Reference price] 3699 yuan
[Dealer] Jingdong
BenQ i500 large lens clearer
BenQ i500's projection screen is also very good in color, its color gamut area is close to the NTSC high color gamut standard, in the reproduction of Hollywood-like true color leaping animation surface. In terms of brightness, the amount of color of 500 lumens is equivalent to 2000 lumens of a conventional light source. Its use of light source manufacturers OSRAM LED high-power light source P1W, concentrated light more penetrating, pure color.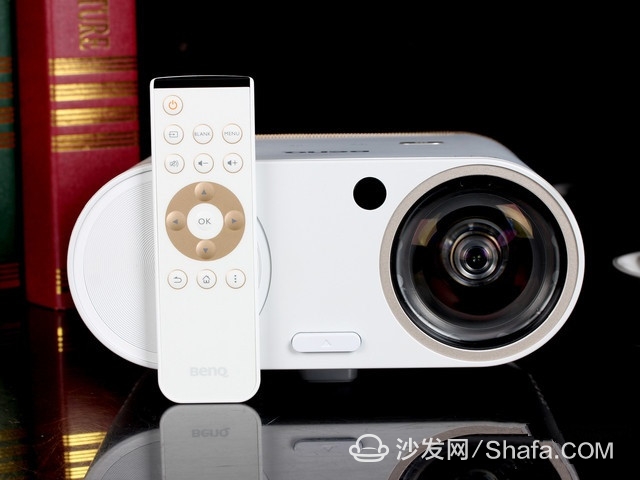 BenQ i500
The BenQ i500 is also very meticulous in terms of parameters. Its color gamut area is close to the NTSC high standard, close to the standard of the wide color gamut liquid crystal display, and it truly reflects the dynamic color of the Hollywood standard. The high contrast ratio of 10,000:1 is adjusted from black to white 64 gray scales one by one. The details of light and shade are more prominent. In addition, the product uses a light source Dachang pot OSRAM LED high-power light source P1W, its core high-current chip, brings more concentrated beam penetration.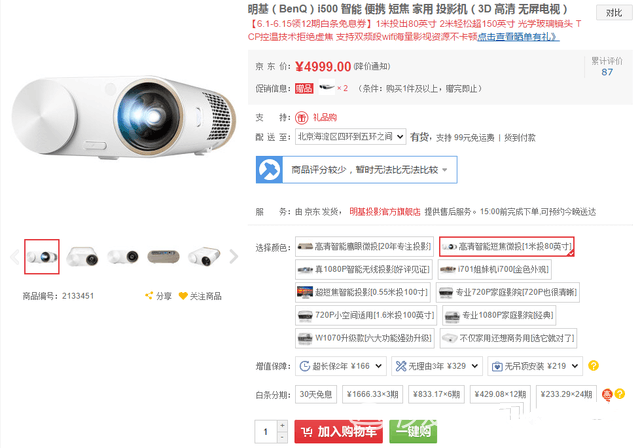 Click to buy
Product parameters
Edit Comment: BenQ i500 is a big-eyed podcast, short-throw projection in 1m can shoot 80-inch big screen, showing a small space in the interpretation of the giant screen wonderful. And BenQ i500 lens with high-standard 11-optics lens with all-metal lens tube, of which 10 pieces of Japanese high-gloss spherical glass lens set, bringing the projection screen comparable to SLR, enjoy exquisite images.
BenQ i500

[Reference price] 4999 yuan
[Dealer] Jingdong
Cool music as the X6 mobile viewing artifact
Slim, is the initial impression of Cool Music as the X6 to consumers, Cool music as the X6 will be mobile and convenient experience to really integrate into product design, to ensure that in many intelligent micro-projection products stand out. Cool music as the X6 combined with 0.3-inch TRP square pixels and DMD seamless pixel features, can easily reproduce the film-like realistic picture, completely complete, blooming giant screen image.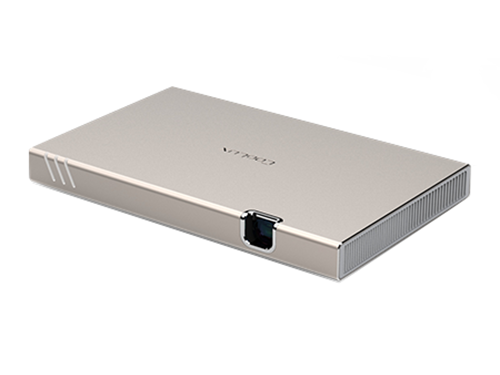 Cool Music X6
In order to simplify the operation of the consumer, Cool Music regards the X6 as being very close to letting the remote control of the projector through the mobile WeChat. Cool music X6 considers the mobile and portable as the spirit and soul of the product. While making stringent requirements on the thickness of the product, the actual control part also fully takes into account the ease of use, adding the electric focus function, and retaining the tripod screw hole.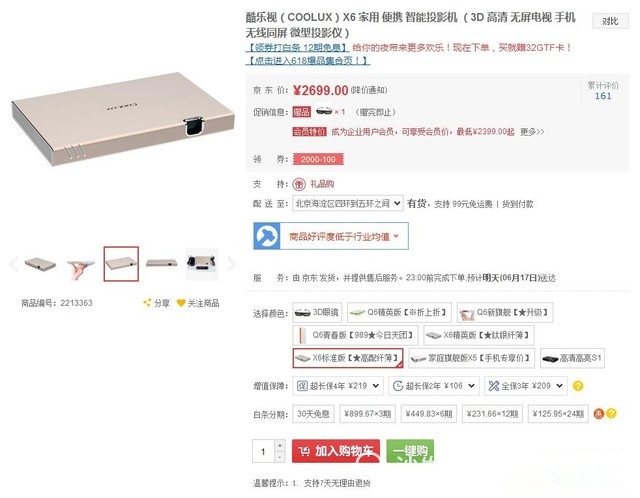 Click to buy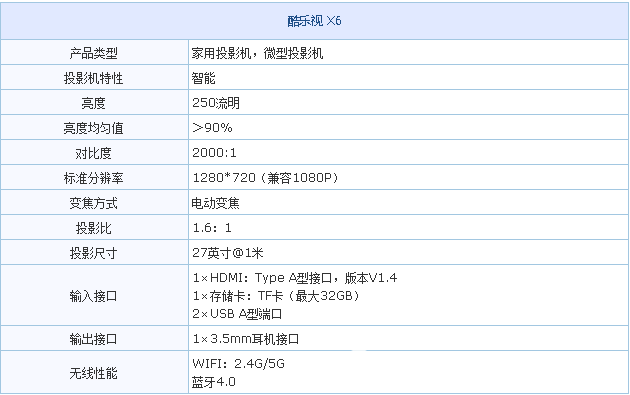 Product parameters
Editor Comments: In order to pursue optical HD, cool music as the X6 choose high cost, good imaging effect of the lens set of all-glass lenses, with a clear and delicate picture of the metal tube, fundamental solution to the virtual coke, coke. Cool music as the X6 built-in Bluetooth wireless connection, while supporting dual-mode 802.11n wireless network, at the same time to two data transmission frequency band clean communication, less interference, better network performance, improve video playback quality.
Cool Music X6
[Reference price] 2699 yuan
[Dealer] Jingdong
Polar meter H1 sound quality
Polar meters H1 has an optical zoom function, which has the advantage of changing the screen size without losing the picture, and is more casual in the home environment. In order to make the image more vivid and beautiful, Polar Rice H1 helps to capture the "dark area" and "bright area" of the image. By intelligently adjusting the brightness, it achieves a high dynamic contrast ratio of 10,000:1, which makes the light and dark details change more significantly.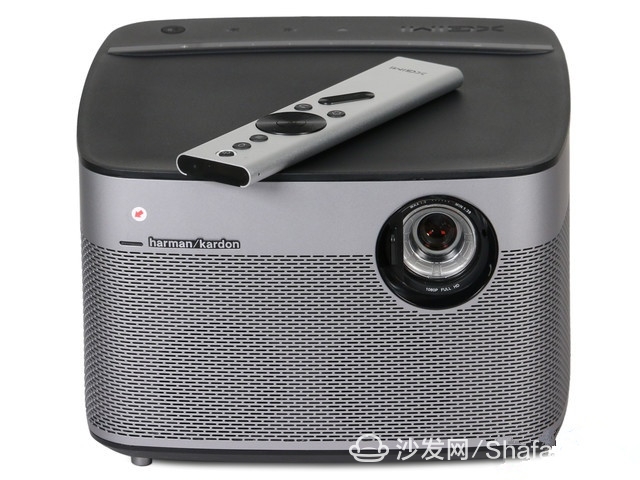 Polar meter H1
The OPT H1 built-in OPT3001 optical sensor can accurately measure the light intensity just like the human eye, perceive the change of the ambient light in real time, and automatically adjust the brightness to enhance the contrast of the screen and always maintain a comfortable visual effect. With a square pixel structure, compared to the diamond-shaped pixels, the jagged edges of the image are greatly reduced, the picture is smoother and more natural, especially in terms of text display, which is extremely favorable for business offices.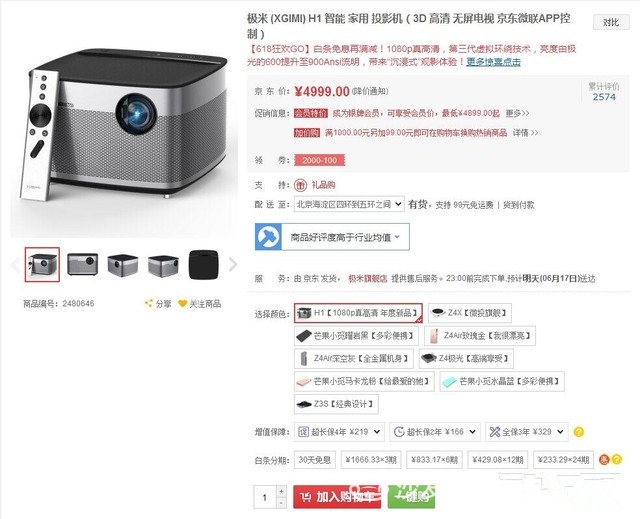 Click to buy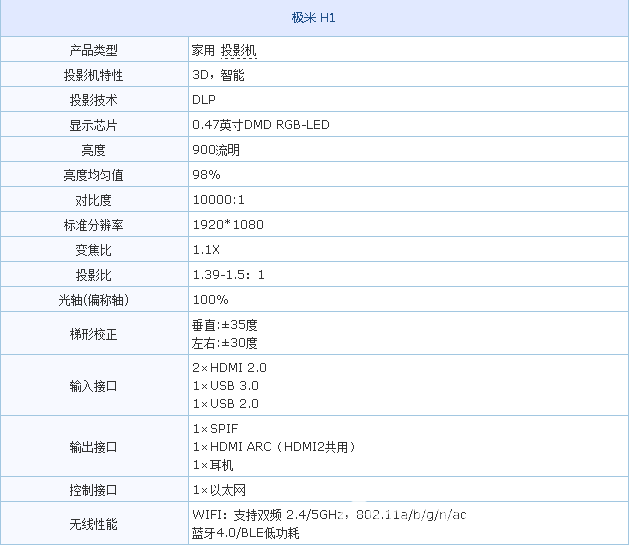 Product parameters
Edit Comment: The K1 H3 adopts active shutter 3D imaging technology, adding 2D to 3D function, which can convert any 2D source into 3D effect without worrying about 3D source. In addition to the detailed optimization of the local rendering of the screen, the Polar Rice H1 can be intelligently adjusted in terms of the overall contrast of the screen, and the viewing effect is better.
Polar meter H1
[Reference price] 4999 yuan
[Dealer] Jingdong
Finally, two sentences: One of the advantages of smart micro-projection is its compactness and portability, which can bring different colors to the life and work of users. Whether it is the use of micro-projection to watch movies and television shows or play big-screen game interactions, it is very interesting. Against the holiday syndrome, smart micro-investment is essential.
There are good hardware and display effects, of course, with a rich content resources, the combination of software and hardware can play the greatest value of a TV. In terms of content, it is recommended to install a sofa butler - the sofa butler is a third-party app store designed specifically for smart TVs, Android box users, carefully providing television, box users with high-quality TV exclusive version of the application, including with live Or on-demand video and audio and video software, various types of recreational competitive video game software and daily office entertainment management system management tools.
Want to explore more new ways of smart TV, Internet TV box You can install sofa butler (http://), all application software one-click download, expand more exciting content!