On the morning of September 13, 2013, the "2013 China LED Lighting Industry New Pattern and New Growth Shenzhen Summit" jointly sponsored by Gaogong LED and Huizhou Zhongkai High-tech Industrial Development Zone was successfully held in the banquet hall on the third floor of Kempinski Hotel Shenzhen. More than 110 LED CEOs from Shenzhen, Huizhou, Zhongshan and other regions participated in the summit.

Dr. Zhang Xiaofei, Chairman of Gaogong LED, Deputy Secretary of Huizhou Zhongkai High-tech Industrial Development Zone Committee, Yang Pengfei, Director of Management Committee, Gong Weibin, Chairman of Ruifeng Optoelectronics, Lu Weidong, General Manager of Yuanhui Optoelectronics China, and Executive Vice President of Shenzhen Research Institute of Hong Kong University of Science and Technology Li Shizhen and others are focusing on the current dilemma and positioning of LED enterprises in the Pearl River Delta region under the integration of the industrial chain, the current status and future development planning of the LED industry in Huizhou, the investment strategy and development of the new era in the era of overcapacity, and the export and sales of LED lighting enterprises. The five hot topics of the future LED lighting new technology and other key topics were launched.
At the end of the summit, Li Shizhen, executive vice president of the Shenzhen Graduate School of the Hong Kong University of Science and Technology, discussed and discussed the trend of LED wafer-level packaging technology and the future research and development direction of the company.
"In addition to the current modular package, LED wafer-level packaging technology will become the future trend." Li Shizhen pointed out at the meeting that LED wafer-level packaging can not only save costs, but also improve product performance in the next three to five years. Will get a quick application.
Li Shizhen said that in recent years, the size of sapphire wafers has become larger and larger, gradually growing from 2 inches to 4 inches, 6 inches, or even 8 inches, which requires us to adopt different packaging forms. LED wafer level packaging technology can meet this diverse demand.
"Wafer-level packaging is a way of IC packaging. In fact, many LED packaging technologies have evolved from IC packaging. We can fully predict the future trend of LED packaging from the development track of IC packaging." Professor Li It is also bold to assert that any trends that appear in IC packages may appear in LED packages.
In addition, Li Shizhen believes that in today's increasingly fierce competition in the LED industry, enterprises must maintain their core technological advantages, strengthen cooperation with universities and institutions, make good use of government resources, and continuously carry out research and development of innovative technologies in order to achieve long-term survival.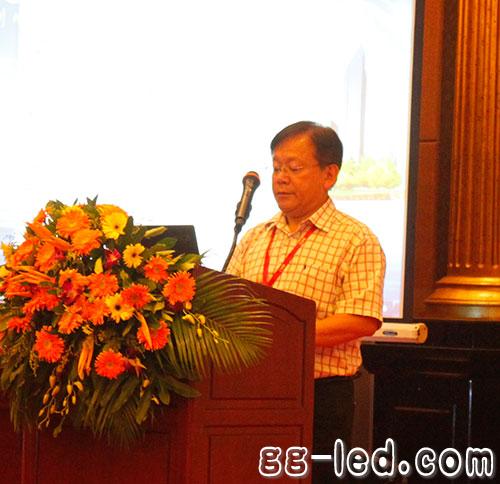 Aluminum Spining Parts,Spinning Light Cover,Led Spining Lampshade,Spining Light Cover
Dongguan Formal Precision Metal Parts Co,. Ltd , https://www.formalmetal.com