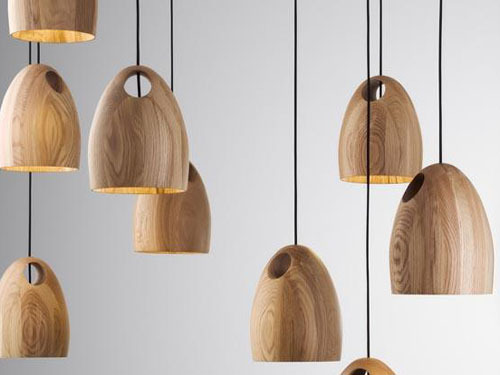 "300 billion fortune cake, explosive business opportunities" "State Council vigorously promote" "national financial subsidies 26.5 billion" "hot property market, driving the green lighting industry" "zero inventory, zero risk, low investment, high profits" "5-year warranty, 3 -5 times profit"... When you see such business projects online, do you want to join?

"The eight major support escort throughout the whole process" "Nine major advantages shock the industry" "Factory direct, free to join, free distribution, free training" "Opening generous gifts, decoration rental subsidies, shop-site guide" "100% refund within three months Baohuan ... ... in the face of such marketing support policy, you heart it?

"The Central Stage List Brand Strategic Partner" "ISO9001 Certified Enterprise" "National 3C Certified Enterprise" "Top 100 Chinese Lighting Industry Companies" "Leadership Quality, Model House" "Open 400 National Free Service Hotline 24 hours a day"... Do you still doubt this kind of "strong" company?

If it happens, a message appears next to the web page: "Miss Lee gave a statement to the XX project 38 seconds ago and obtained project information. If you are interested in the project, then leave a message!" Do you think, " If you leave a contact number and get project information to know about it, won't you lose anything?"

If you really think so, then "Congratulations" to you - at the moment you fill in the message and leave your contact number, you have already taken your first steps towards a well-established affiliation scam!

On May 16th, 2013, with numerous reports from overseas franchisees and follow-up reports of three consecutive articles of "Nanfang Daily", "Huimen's home," "heart light," "true lighting," and several other names were not seen in the industry. Passed by the non-mainstream enterprises, a temporary public security organs and industry professionals have become the focus of attention! At the same time, a kind of "low-cost lighting brand to join" for the blind, through Baidu search ranking promotion and other ways to attract foreign merchants to join, rely on carefully set The contract scam and the alleged fraudulent affiliation scam of the franchisee's first payment surfaced!

Through multiple investigations, the author did not fear the danger and went through an undercover unannounced visit. The truth of the low-cost lighting affiliation scam was revealed one by one for you.

The scam of the alliance has a long history. "In today's China, various scams can be described as varied and innumerable! Putting aside some small street scams, large-scale scams have pyramid schemes, SMS winning scams, credit card scams, and franchise scams. And so on! If I were to ask you which of these scams is the most terrible, most violent, most shameful, most harmful, and most tempting, I believe that most people will answer is a pyramid scheme or a winning scam because the former has a tight organization. Scary brainwashing, the temptation to become rich overnight; the latter uses human greed and ignorance! However, I would like to tell you that the most terrible scam in China today is all kinds of franchise scams! The reason why it is the most terrible Because it not only has the essence of the first two scams, it also possesses the invincible, terrible and unique advantages that the former two do not possess--legal!

In November 2007, an article titled "Horrific scam - a confession of a senior investment director in charge" was put on the front page of the domestic well-known Forum Tianya community. The user named "Hand of the God 123", in this posting, used his own job experience as head of investment for a clothing chain company headquarters in Beijing, and described the company's temptation to engage with franchisees before engaging in the investment promotion process. , deception, trapping, postponing, intimidation, and violent assault. All these experiences are shocking and appalling.

After being posted on the front page of the home page of Tianya, the sticker was quickly posted on the websites of major domestic forums. This scam started in the 1990s and was under the guise of "chain franchise" and was known to more and more entrepreneurs. .

Mr. Li, who had worked in Wuhan for years, introduced the reporter to reporters. In the early 1990s, some businessmen engaged in aquaculture or processing of agricultural products used a number of television, radio, and magazines in remote areas to conduct advertising in an overwhelming manner, exaggerating gains. The effect, using the entrepreneurial business information in these areas to block, get rich and eager to get rich, psychological, casually rented an office space in Wuhan City, began defrauding the franchisee's money, and obtained better returns. Subsequently, similar companies gradually appeared throughout the country and slowly gathered in developed cities such as Beijing, Shanghai and Guangzhou.



"At that time, many similar companies did not apply for business licenses and there was no valuable family property in the workplace. Once they were investigated and directly deported, they were basically free from any financial loss. However, it was very easy for the public security organs to investigate and deal with fraud. "Lately, the skeptics gradually increased their awareness of legal risks, and they gradually became "on the right track." The company handled all the formalities and did not see any problems on the surface. "The contracts were drafted by professionals, and even the court of appeals did not have much impact on them."

Entering this century, with the development of the Internet, some professional agencies have launched websites for publishing investment invitation information. The investment projects have gradually expanded from early agricultural products, sugar and alcohol non-staple foods, and medicine and health care products to catering services, electronic products, and home textiles. Lighting and other consumer products. The emergence of these websites, while helping legitimate businesses to quickly attract investment, also provided an excellent stage for fraudsters to join the scam, which directly caused many entrepreneurs to become victims. In the absence of legal rights protection, these victims had to resort to media exposure.

In April 2009, CCTV's "Half an Hour in Economy" feature program publicly exposed 28 merchants, U88, and 3158, which were endorsed by Fan Wei, Wang Gang, and Zhang Tielin, and joined a number of merchant joining networks. The story of getting rich induces entrepreneurs to fall into the tricky way of joining the scam.

Although the exposure of CCTV made people aware of the truth of the affiliation scam to a certain extent, due to the limited information dissemination scope and related laws and other unsound factors, this kind of affiliation scam has shown that "wild fire is not possible everywhere". The phenomenon of spring breeze is born again.

The emergence of similar affiliation scams in the lighting lighting industry can be traced back to before 2009. Prior to this, most companies of this type used Wuhan, Beijing, and Shanghai as their bases. Through advertising on CCTV's military agriculture channel and promotion of Baidu's search rankings, this type of company has attracted local franchisees to visit and obtain money.

Until 2009, a lighting brand known as "Dimmer Master" made a high profile appearance in Shanghai and successively invested huge advertisements in well-known media such as CCTV and "Business" magazine, which unleashed a magnificent wave of joining. In the company's promotional copy, its self-proclaimed parent company "Biya Group" was established in 1988. It owns three production bases in Shanghai Jinshan, Huzhou, Zhejiang, and Zhongshan, Guangdong. With an area of ​​600,000 square meters, it has tens of thousands of employees and exports annually. The amount of 360 million U.S. dollars is an OEM partner of GE, OSRAM and other international brands in China.

Afterwards, the tunemasters successively released "More than 2 million yuan worth of dimmable energy-saving lamps donated to Changshui Village of Wuning County", "3000 million acres of science and technology park invested in Wuning, Jiangxi Province" and "exclusive buyout of Qi Baishi and more than 600 "Master Intellectual Property" and many other generous investment information, and in August of that year, successfully hosted a CCTV host Chen Weihong in Shanghai World Financial Center, more than 20 well-known media and more than 500 dealers across the country. Participating investment conferences caused a stir in the industry.

However, less than a year later, in May 2010, more than 140 distributors from across the country clustered in Shanghai and gathered in front of the factory of the dimming master to recover the nearly 100 million yuan initial fee that the company collected. Chen Jun, chairman of the company, has long disappeared and disappeared. An affiliation scam that was carefully packaged and falsely promoted to defraud the dealer's initial fee and purchase price was unveiled.

Although in terms of product concepts, advertising efforts, investment scales, and other aspects, dimming masters and giants like home decorators have slightly different operating tactics compared to those who use low-cost routes, but the reporters found that both had one. Common Ground: The franchisees suspected of being cheated are mostly amateur dealers who are not knowledgeable, or entrepreneurs who started their businesses and businesses for the first time.

Frequency inverters for 3-phase asynchronous motors from 0.75 to 800 kW, variable torque applications
Transformer And Frequency Converter,3 Phase Inverter Air Conditioner,Inverter Vs Generator,Voltage And Frequency Converter
Wuxi Trenty Machinery & Equipment Co., Ltd. , https://www.elec-inverter.com