It seems that the transparent OLED screen market should be larger than the personal imagination (but I really don't know where the application is, I don't want to use it anymore, at least I don't want my mobile phone or laptop or even the computer screen to be transparent at present. Design), before we saw the transparent OLED screen exhibited by LG and Samsung, and soon after the CEATEC exhibition, TDK will also exhibit transparent OLED. It is a small 2 inch, transparent OLED screen with a resolution of 320 X 240. The left side of the picture below is black and white, the right side is colored, and the transmittance is over 50%.
In addition, there is another flexible OLED with a thickness of only 0.3mm, 3.5吋, a resolution of 256 X 64 and a bending width of 25mm. In addition, the weight is also very light, the weight of the color is 1.11g, and the black and white is only 0.96g. Although the manufacturers are very good at speaking, the related technologies that are currently seen are all displayed. It seems that they have to wait until mass production before they know that such technology is praised.
At the same time, I can't think of the concept of Master Toriyama Ming finally appeared in the TDK booth of CEATEC 2010. (Of), how much is your combat power today! In fact, this is TDK's transparent OLED display, compared to Sony Eric sson Xperia Pureness. Color transparent display, TDK this color QVGA OLED product is obviously more attractive.
This 2-inch display will only show one side of the picture, and the display in the other direction will look like a matte glass. It feels like this product is cool, it is also suitable for use in conjunction with the camera as an augmented reality. The monitor is used! I am looking forward to this product combined with sunglasses as a navigation device, which is quite interesting. In addition to this transparent product, TDK also exhibited a 3.5-inch flexible OLED display at CEATEC, but it was not transparent.

LED Flexible Module Flexible module design, workable for any curved effect. No cabinets, only modules, easy to install and disassemble, saving time and labor cost The module with nagnetic, fixed on all kinds of metal structure Magnetic module connection, hugely reduce the display weight. Flexible Led Display is also called bendable Led Display, soft LED display, which is more flexible, lighter and thinner than traditional LED display with the advantage of creative freedom shape, easy and fast setup reducing installation time and cost. Available models including: P2.0mm, P2.5mm, P3mm, P4mm, P5mm, P6mm, P6.67mm, P8mm and P10mm Flexible LED Display. Most hot selling model is P2.5mm Flexible LED display.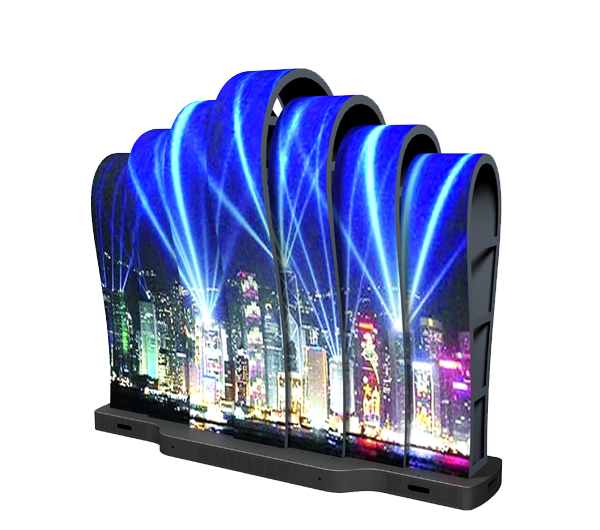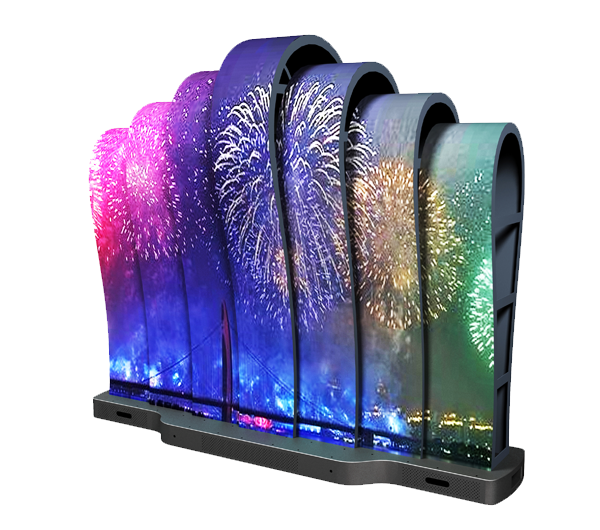 LED Flexible Module
3 Led Module,Indoor Led Flexible Module,Creative Shaped Led Flexible Module,P4 Flexible Led Module
Shenzhen Joy LED Display Co., Ltd. , http://www.joe-led.com