Sensors have been increasingly used in a variety of electronic products, market demand will be further expanded, especially with the development of energy-saving emission reduction industries supported by various favorable policies in today's countries, the sensor market is about to usher in the outbreak phase. Under this extremely favorable situation, China should also step up efforts to realize the industrialization of different sensors such as pressure, temperature, and acceleration with independent property rights based on the existing industrialization of temperature sensitive, pressure sensitive, and other sensitive components. Can form mass products into the domestic and foreign markets.

Nowadays, the Internet of Things has become a popular trend, and the application of sensors has become more and more widespread. With the increasing number of elevator accidents, the use of sensors in elevators to prevent accidents is gradually on the agenda. The demonstration project of the Internet of Things under construction in Beijing this year will install sensors on elevators to provide 24-hour full-time monitoring of the elevators, and will ensure that each elevator is connected to the Internet and mobile phones. Once a failure or accident occurs, it will be able to Automatic alarm will be done in time. The person in charge of elevator maintenance, the person in charge of the property, and the person in charge of the elevator monitoring office of the Bureau of Quality Supervision will receive an alarm message. If the accident is not handled in time, the Internet of Things will automatically report to the higher level administration.

Not only is the sensor in elevator accidents extremely important, but also various new types of sensors are constantly being replaced. For example, automotive safety sensor technology has made further progress, and new types of sensors for digital cameras have also evolved and responded to market demands, and even applied for patents. And so on, it shows that the sensor technologies of all walks of life are constantly booming.

In China, the current sensor industry needs to do more than merely realize the industrialization of independent property rights, but also strengthen its own sensor technology research, promote the development of sensor application technologies, accelerate the industrialization of new sensors, and make more Localization of sensors into the domestic and foreign markets, in order to quickly increase the market share of domestic new sensors, to quickly narrow the gap with the developed countries, and promote the overall development of China's sensor market.
Military battery has a wide application on some high-tech euquipment including military communications equipment, submarine, drone , warship, government and so on .
The design for Military Battery Pack is more strict than normal lithium or Lipo Battery packs ,because it must meet some tough requirements as ;
1, high-level safety : military Lithium Battery was demanded to provide high-level safety and will not cause any death or accident with High intensity impact and and hit.
2, high reliability: the Military Battery must be reliable and could not causing any problems to the equipments during operating .
3, High environmental adaptability: the military Battery Pack is demanded to use in different temperature ,air pressure and other enviornmental condition.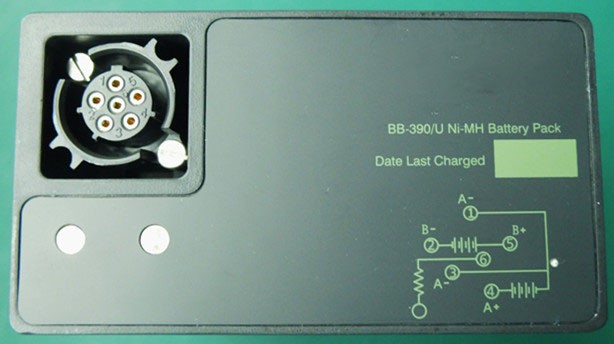 Military Batteries : Ni-Mh Battery Pack BB-390/U
Besides ,the military always have a strict standard on low power self-consuming and deep life cycles .so these above standard has made it special from the other Lithium Battery Pack or other battery packs which applied to life .
Military Batteries
Military Batteries,Military Battery,Military Vehicle Battery,Military Solar Battery
YFJ TECHNOLOGY (HK) CO.,LIMITED , http://www.yfjpower.com