Toshiba Lighting Technology released two cylindrical (T-shaped) products (daylight and incandescent) in the "E-CORE" series of LED bulbs. The brightness is equivalent to a 40W bulb (600 lumens for daylight products and 485 lumens for incandescent bulbs) with a rated power consumption of 7.4W. This is the company's first launch of T-shaped LED light bulbs.

Toshiba Lighting Technology plans to use this product to replace cylindrical fluorescent bulbs (D-shaped and T-shaped, D-shaped fluorescent tube exposed models, T-shaped shaded models). Appliances using D-shaped and T-shaped fluorescent bulbs are often designed in a small size. In many cases, an ordinary LED bulb with an E26 lamp can not be installed.

The new product (T-shaped 7.4W) can be installed on special appliances for D-shaped and T-shaped fluorescent bulbs (not including heat-insulating construction equipment). Therefore, the utility model is applicable to a downlight which can be installed laterally in a lamp base, a lighting fixture which requires the overall brightness of the lamp such as a wall lamp and a chandeliers. In addition, it can be used for sealed appliances such as bathroom lights. However, it cannot be used for instruments and circuits with dimming function.

The dimensions of the T-shaped 7.4W product are the same as those of the Toshiba lighting technology's D-shaped fluorescent light bulb (FED15/13-Z), with an outer diameter of 40mm and a total length of 109mm. The light distribution angle is approximately 300 degrees and is also the same as the D-shaped fluorescent light bulb. The product can achieve a large light distribution angle thanks to the use of the inner reflector of the tubular lamp shade and the design of the LED light source at a lower position on the bottom surface of the lamp shade.

In addition, the luminance of the FED15/13-Z, which is a comparison target, is equivalent to a 60W light bulb (810 lumens) used in general lighting, and is brighter than the T-7.4W product (equivalent to a 40W light bulb). Toshiba Lighting Technology stated that it will continue to develop T-shaped LED light bulbs. In the future, it plans to introduce products with the same size and light distribution angle as those of D-shaped and T-shaped fluorescent bulbs, and the same size.

Both T-shaped 7.4W products will begin sales on February 10, 2012. For the suggested retail price (including tax), the incandescent lamp (model: LDT7L-G) and daylight (model: LDT7N-G) are both 5,670 yen (about 470 yuan). It weighs 125g and has a rated life of 40,000 hours. The sales target is a total of 240,000 products per year.


Irregular Shape Led Display is mainly for bar, night club, Outdoor Signage and advertisement, Entertainment centers, Building facilities, Community centers, Amusement parks and other places of different indoor customized design project. It can be transformed into surrounding,curved,surrounding a cylinder or on a wave surface.Circle LED Display , Square led display.Four sides/ Eight/ Six sides led display.The cabinet can be any shape to meet irregular locations and special surroundings. Every design are consist with each pcs of individual modules,which you can make the shape as you prefer..Viewing angle:Whether horizontal or vertical,it can maintain a wide viewing angle of 140 degrees to guarantee viewers` s viewing effect.
The led display has some protection functions of anti-high temperature, Anti-corrosion, pest control, waterproof, dust-proof, lightning protection, anti-static, wind, earthquake, anti-jamming systems.
Rich play forms:Event videos, text, message, replays, animations are a part of the giant LED screen installed in indoor or outdoor place. You can choose the different forms.
High uniformity:The Indoor Led Display obtains a gray scale of 16 bits as well as a refresh rate of 1,500 Hz. Advanced technical guarantee the picture fidelity.
Advantages
1. Any direction, any size, any shape can be jointed presenting perfect seamless visual effect.
Adjustable high brightness will not affect by the ambient light strong display.At the same time, it can also play the role of environmental protection and energy saving.
2. LED video screen with die-casting aluminum frame design, screen is super light and thin, saving space and costs, fashionable and beautiful;and it could also improves the heat dispersion, prolonging the lifetime of the led display.
3.Due to the appearance and structure of LED irregular screen are different, the technical requirements of the manufacturer are more strict, and the appearance of the irregular LED screen have better modeling ability,for spherical, diamond, gemstone, other regular or irregular geometric Led Display Screen.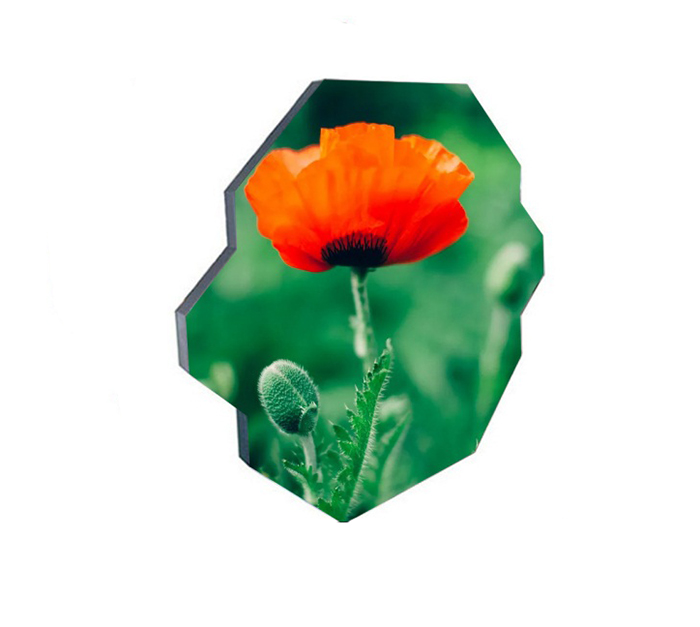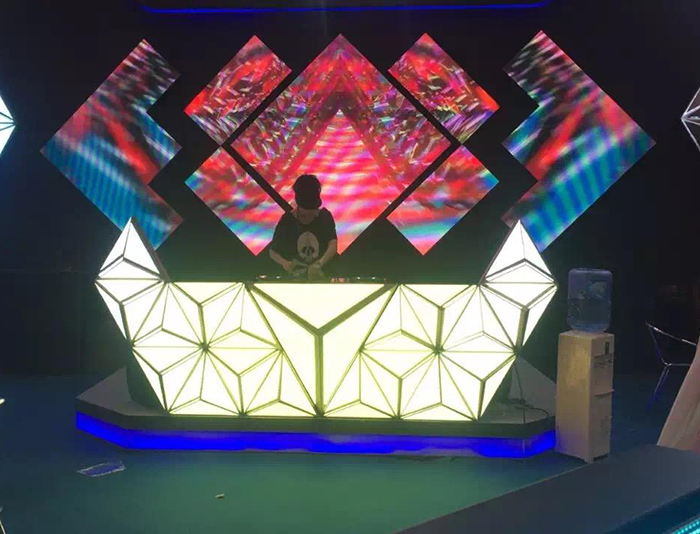 Irregular Shape Led Display,Customized Led Screen,Round Shaped Led Display,Irregular Shape Led Screen
Shenzhen Bako Vision Technology Co., Ltd. , http://www.rentalleddisplays.com